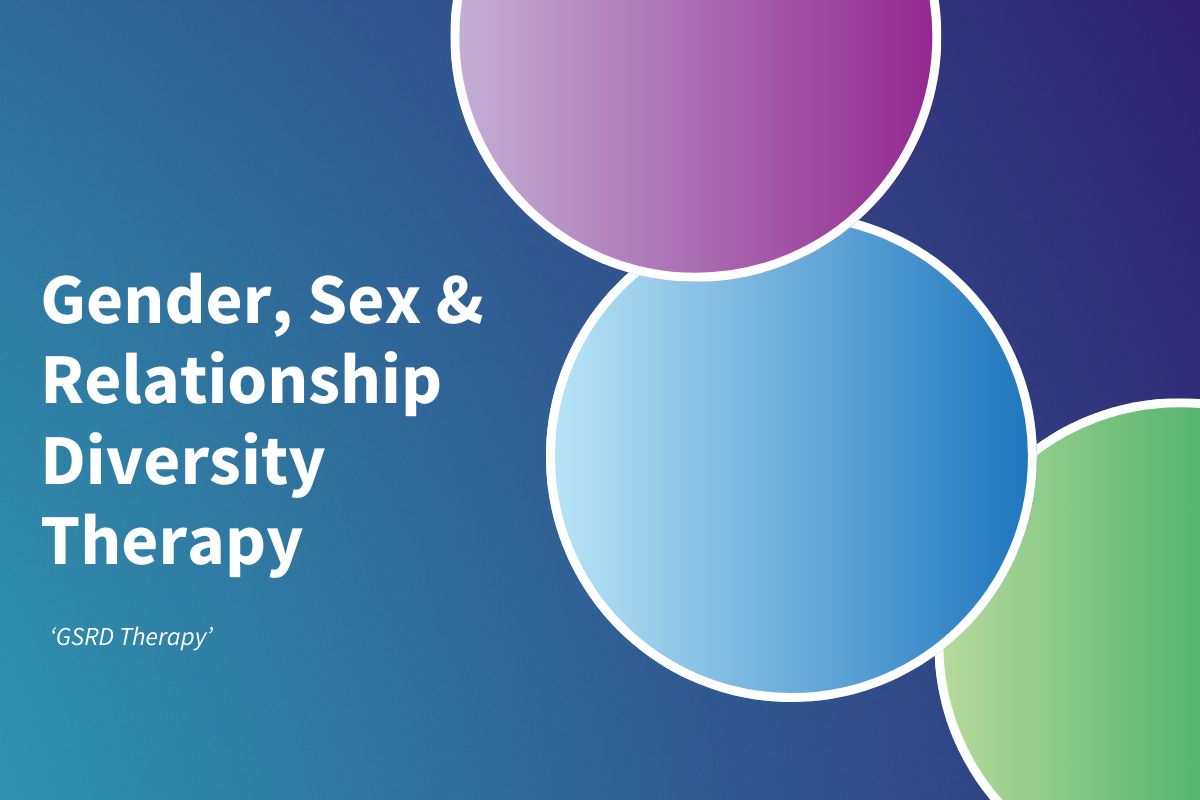 As many of you know, we have been committed to raising the quality and standard of training for therapists working with Gender, Sex and Relationship Diverse (GSRD) or if you prefer, LGBTIQA+ people since our inception in 1999.
Through the development of our training courses, we have assembled some of the smartest and best-trained therapists in this area in the world and we're now working on a textbook to help other therapists improve their knowledge and skills about this fast-changing world of gender, sexuality and relationship diversity.
Over the summer, we held a two-and-a-half-day Think Tank with some of our faculty and alumni flying in from far corners of the world to help develop our thinking on GSRD Therapy.
One of the outcomes of this process was to add another core component to the six that Silva and I identified and wrote about in the Sage Handbook on Counselling and Psychotherapy. Fostering Joy has been added as a vital part of the therapist's role.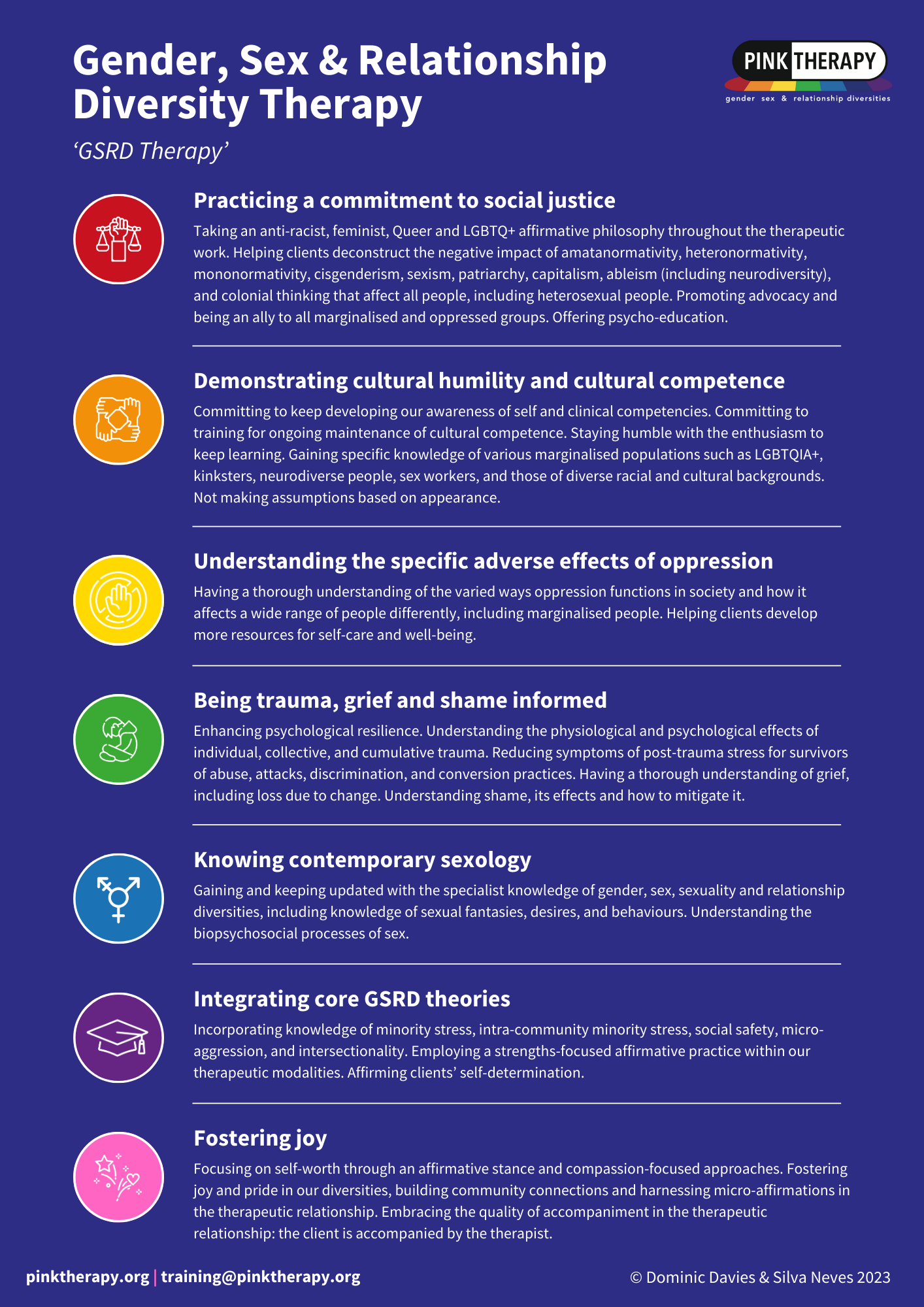 We also created a briefer version for social media posts.
Gender, Sex and Relationship Diversity (GSRD) Therapy Social Media Image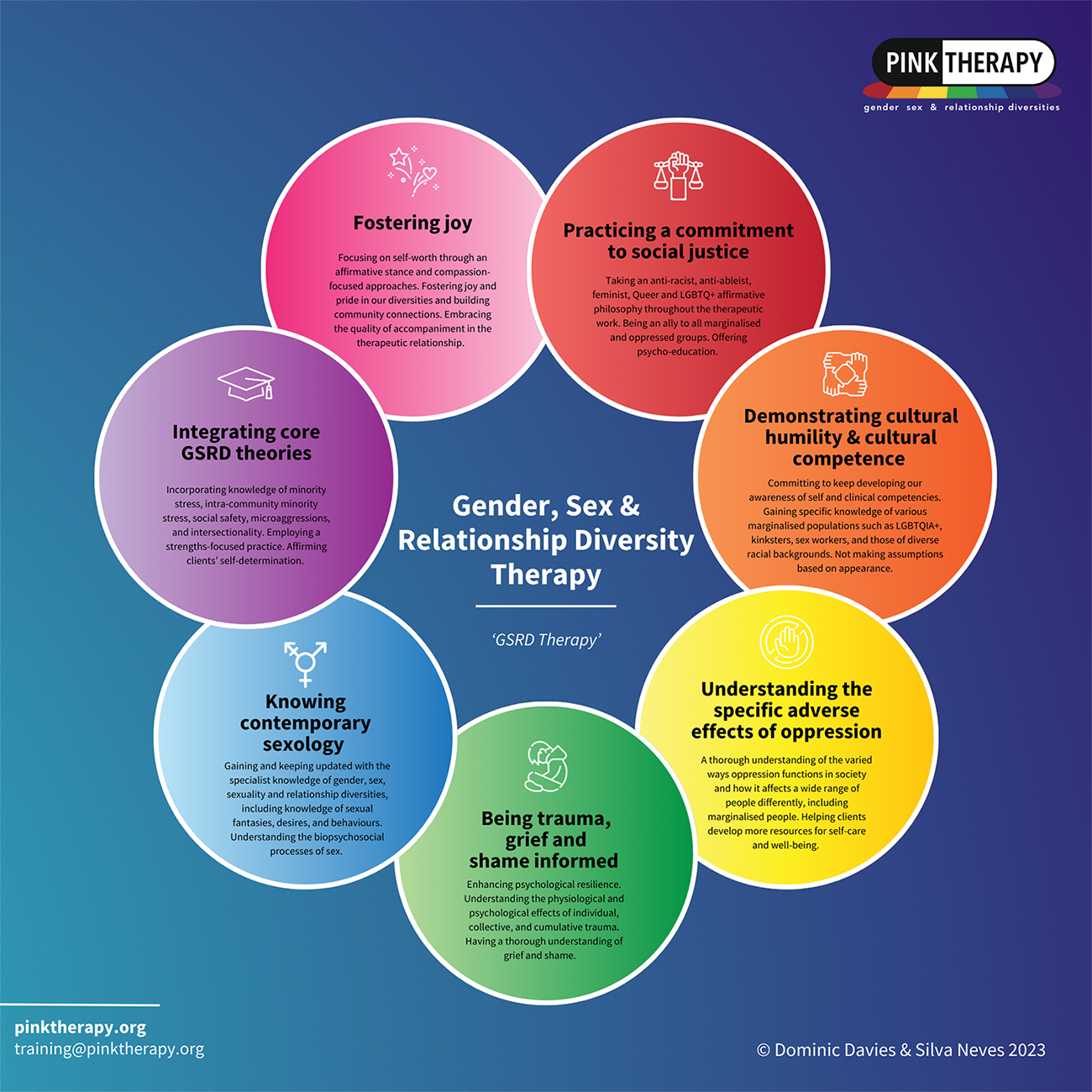 Download at full size – please credit Dominic Davies and Silva Neves.
If you are in therapy, maybe share these with your therapist and reflect on the areas covered.